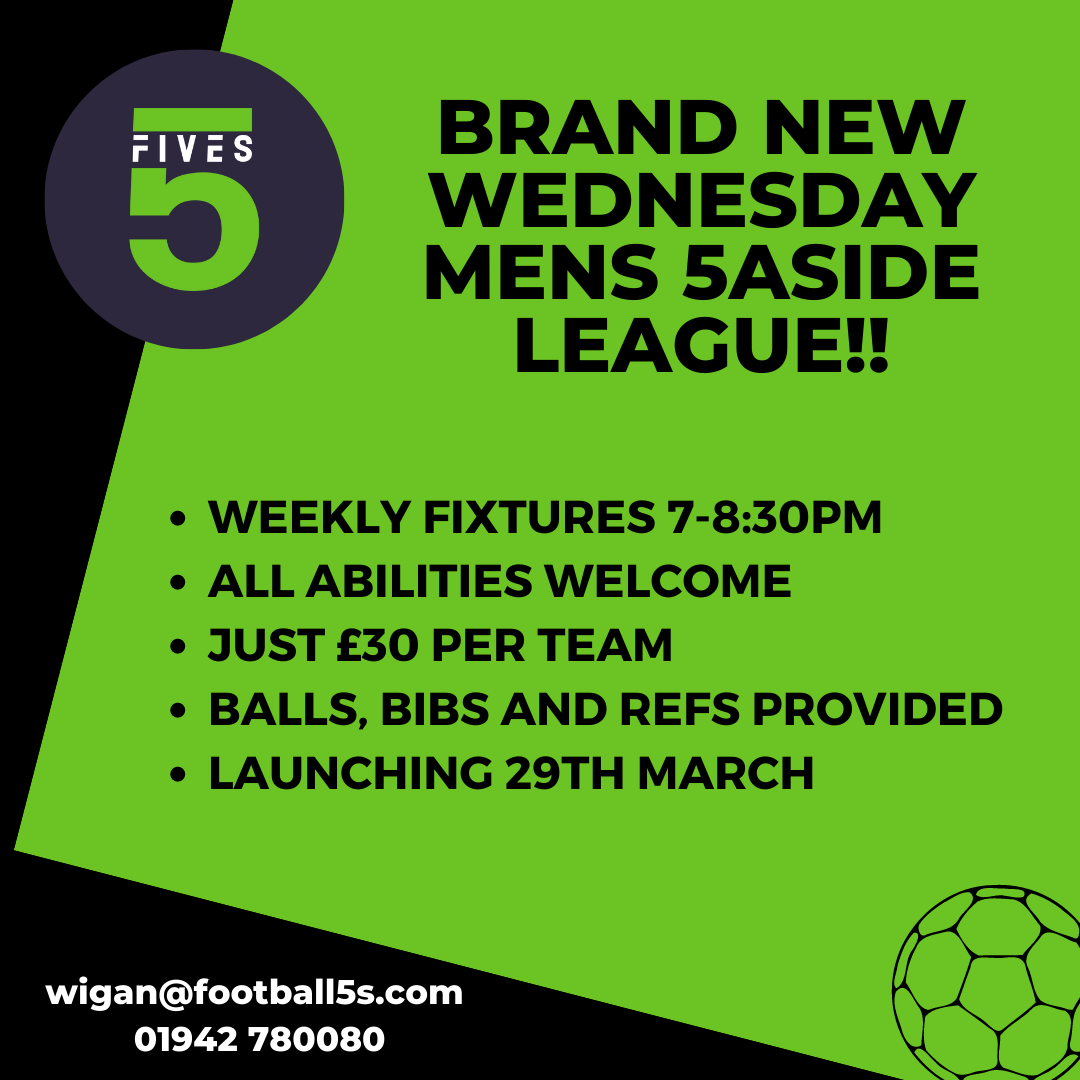 Brand New Men's Wednesday League
Wigan
29 November 2023
19:00 - 21:15
Every Wednesday
Register your interest
Join our brand new men's 5aside league at Fives Wigan!
Whether you're a Van Dijk or a Rashford experience that winning feeling at Fives Wigan in our new Wednesday league.
Back to what's on
TAKE THE HASSLE OUT
OF BOOKING FIVES
Download our app to easily book a pitch, split the cost with other players and more!