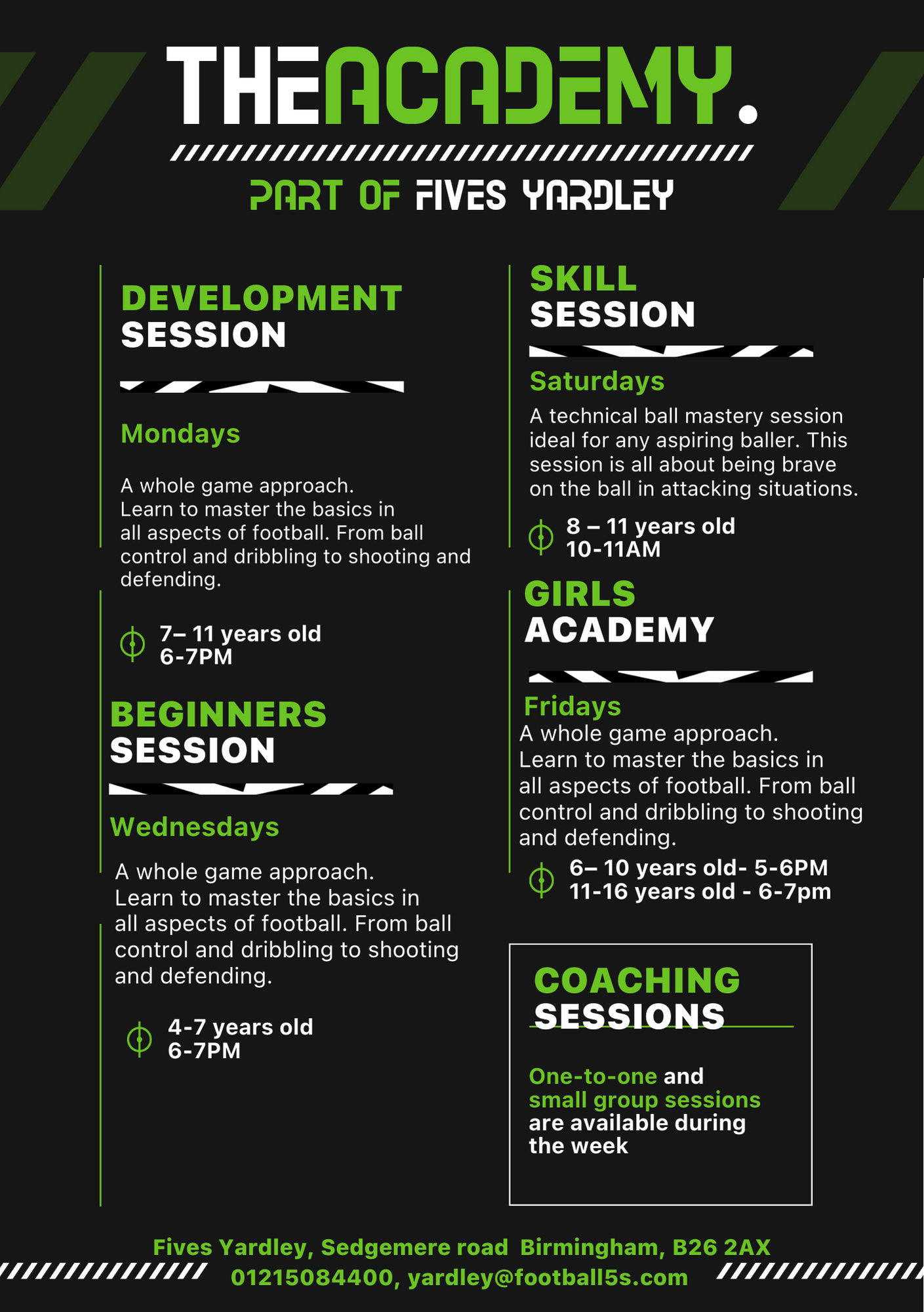 FIVES ACADEMY – YARDLEY – FREE SESSIONS – MARCH 2023
12 June 2023
18:00 - 19:00
Every Monday
Register your interest
FIVES ACADEMY YARDLEY
The Academy is a progressive coaching program that runs sessions throughout the week.
All our sessions are led by UEFA qualified coaches who use a rolling six week curriculum similar to professional academies, Our aim is to develop the ability of every player that attends our sessions.
FREE TASTER SESSIONS RUNNING EVERY WEEK THROUGHOUT MARCH 2023
DEVELOPMENT SESSION – EVERY MONDAY – 6-7PM – 7-11 YEAR OLDS
BEGINNERS SESSION – EVERY WEDNESDAY – 6-7PM – 4-7 YEAR OLDS
GIRLS ACADEMY – EVERY FRIDAY – 5-6PM – 6 -10 YEAR OLDS & 6 -7PM – 11-16 YEAR OLDS
SKILLS SESSION – EVERY SATURDAY – 10-11AM – 8-11 YEAR OLDS
Back to what's on
TAKE THE HASSLE OUT
OF BOOKING FIVES
Download our app to easily book a pitch, split the cost with other players and more!